For the most up to date class schedule information, search for classes on

Campus Solutions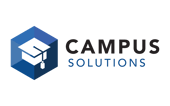 Latest Class Schedules
View or download a copy of our schedules.
Note that information has changed since the printing of the Class Schedule. Using the search for classes link above will provide the most updated and accurate information.
Summer/Fall 2023
For an archive of recent schedules go here.
Must be a Peralta student or employee to access;
contact aharbour@peralta.edu if you are looking for a specific document
Latest Course Catalogs
2022/2023
For an archive of recent catalogs go here.
Must be a Peralta student or employee to access;
contact aharbour@peralta.edu if you are looking for a specific document