Welcome from Chancellor Jackson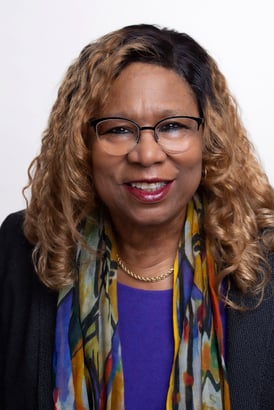 Dr. Jannett Jackson was named Interim Chancellor of the Peralta Community College District, effective April 16, 2021. Dr. Jackson brings the perfect combination of interpersonal skills, professionalism, empathy, cultural awareness, academic leadership, and a high level of integrity to this key position.
For five years, Dr. Jackson served as Chancellor of the Chabot-Las Positas Community College District and was the first African-American to serve in that role. Prior to her appointment in June 2013 as chancellor, she was President of College of Alameda for three years and served six years as Vice President of Instruction. During her nine-year tenure in the Peralta Community College District, Dr. Jackson provided leadership on accreditation, district-wide technology, and distance education standards, and helped to implement a comprehensive institutional planning and review process.
Dr. Jackson's career began as a classified professional in management information systems at the State Center Community College District. She then served as a tenured faculty member for eight years and an instructional dean for six years. She has held local and state leadership roles as a faculty member in the Academic Senate and later as a member and officer on the California Community College Chief Executive Officer's board. Her vast educational leadership experience will be invaluable to the Peralta district during this transition period.
Though she has a distinguished academic career, Dr. Jackson's military service as a Colonel in the United States Army National Guard is also noteworthy. In 1990, she was a company commander in the Persian Gulf War and was a brigade commander in Iraq in 2005, and culminated in her career as the Joint Forces Command Director in charge of strategic plans, policies, and interagency interoperability from 2006 through 2008. Dr. Jackson was awarded the Bronze Star in 2006. And after 32 years of service, Colonel Jackson retired from the military in 2010.
As a leader on the battlefield, in the classroom, and throughout the community, Dr. Jackson has served on countless committees, panels, boards, and commissions. She has also been honored with numerous civic and educational awards, of note are: the Dr. Marion C. Shivers' National Mentorship Award (AACC), Participant, White House Summit on Community Colleges with Dr. Joan Biden, 2016; "Women Who Dare" Award, GIRLS, INC. the Island Chapter; Distinguished Alumni Award, The University of Texas, Austin, School of Education, Outstanding Business/Professional Woman of the Year, San Joaquin Valley, and the City of Alameda declared Dr. Jannett N. Jackson's Day in 2013.
Dr. Cindi Napoli-Abella Reiss, Board of Trustees President, said, "I'm so grateful to Dr. Jackson for coming back to Peralta. She knows this community so well. Her proven experience as both educator and Chief Executive Officer will certainly help Peralta continue the good progress we've made over the past year, on both our finances and our accreditation. We believe our faculty, staff, administration, and particularly our students will be well served by her thoughtful leadership."