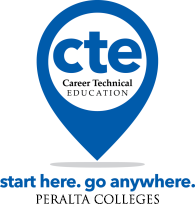 Welcome to Career Technical Education!
We're here to help you land a great job in your field of choice.
CTE programs specialize in modern technologies, skilled trades, and applied sciences in more than 80 high-demand fields. Students benefit from hands-on, project-based learning environments. Courses are taught by top instructors in real-world environments equipped with industry-specific technology, tools, and equipment.
Explore your options by industry (below) or by college (scroll down and click on college logo on the left). Start here and you can go virtually anywhere