Welcome to the PCCD Distance Education Homepage!
We are committed to providing equitable and inclusive online classes for all students. We hope the resources here will be helpful for your online learning and teaching experience.
To view the Distance Education Faculty Handbook, click here or on the image below.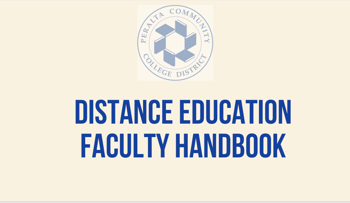 At the Peralta Community Colleges, we offer online courses in different modalities. You can see the definitions of. each modality approved by the District Academic Senate below.