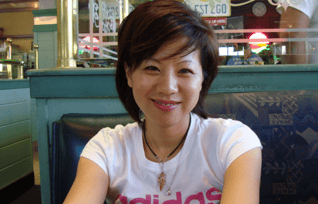 Country: Taiwan
College: College of Alameda
Major: Apparel Design and Merchandising
Path After Peralta Colleges: UC Davis
I was attracted to study in the United States because of the high standard of its public community college and university system. Through research, I knew that I wanted to get a Textile and Clothing degree at UC Davis to pursue my career in the textile industry, and I also learned that the Peralta Colleges have a special partnership with the University of California system and a high transfer rate to UC Davis. By taking an Associate Degree in Apparel Design and Merchandising at Peralta Colleges I was able to save a lot of money by studying at a community college for two years, and then successfully transferred to the university of my choice. When I finish my degree at UC Davis, I want to be a textile developer and work in a company with various nationalities, therefore, my U.S. education is crucial to my career.
Whilst studying at the Peralta Colleges I enjoyed the multi-cultural climate of San Francisco, I would usually go out with my international friends, like my roommate from Korea and some other American friends I got to know through my life in the U.S., and we went to movies, dinner, or sightseeing.