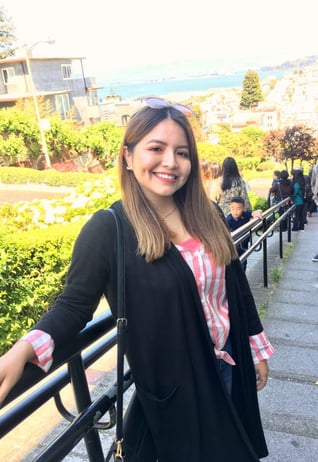 Country: Peru & Japan
College: Berkeley City College
Major: Political Science
Path After Peralta Colleges: UC Berkeley
I was born in Peru, but my family immigrated to Japan when I was eight years old. I was always interested in learning English and luckily, I got the opportunity to study in California. My first year at Peralta Colleges was tough because I didn't understand English fluently and I didn't have many friends. However, since I started working at the international office in Peralta Colleges as a Peer Advisor, my communication skills grew, and I became more sociable.
I majored in Political Science at Berkeley City College and I had a great experience studying there. The counselor named Emie helped me to choose the right classes to transfer to UC Berkeley and I took advantage of the resources that BCC has such as the Transfer and Career Center. This center reviewed my application for UCs and advised me on how to write a good essay. Also, the professors were amazing, and it was easy to approach them with any questions about the course or concerns about your major. I was fortunate to be in a college where diversity was valued, and different points of view were respected. Moreover, I felt Peralta Colleges have a large population of international students which is awesome because I was able to be friends with people all over the world and learn about different cultures. Although my first goal was to only improve my English and then changed to study Political Science, I am glad that I chose Peralta Colleges because of the support that I got from the Peralta International Office and the relationships that I made here which led to success in my transition to UC Berkeley.