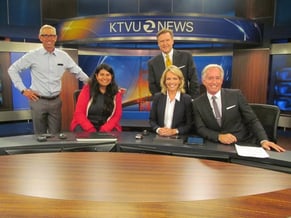 Country: Colombia
College: Laney College
Major: Media Communications
I was born in Bogotá, Colombia in a large and beautiful city located in South America. I have a BA in Communications and Journalism from my hometown, but I always wanted to study for a degree in the video production field. As a result, I decided to start an AA in Media Communications with an emphasis in Digital Video Production at Laney. I recently graduated with high honors and had the wonderful opportunity to do an internship at KTVU FOX News Channel 2. I am proud of being a Latina woman who has inspired other people to come back to school. I thought English would be a big barrier to my journey at school, but I was wrong. I have accomplished a lot of things as a professional and I still working hard to do more.
My message to the new international students at Peralta Colleges is to be strong in this new culture, in this journey. And don't let anyone stop your dreams. I am still dreaming, working hard for my future projects and I believe that dreams can come true if you believe in yourself and your capacities.