Power BI is the new interface for data dashboards created by the district and college institutional researchers. Within the Power BI app, you will be able to view the data dashboards available on this website, along with additional dashboards created by District IR and college researchers. In addition, Power BI users have the ability to download the data in the dashboard for further analysis.
Access
Power BI is accessible via your Peralta Portal. However, you will need a Power BI Pro license to access the app.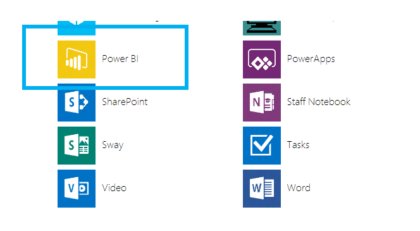 If you do not see a yellow, Power BI icon in your Peralta Portal, submit a Peralta Help Desk ticket and ask for access to Power BI.
Peralta BI Tool
Access BI Tool 11G
Accessible only to faculty/staff with a BI Tool license. Licenses are limited to 10 people per campus. Connection is available only through on-campus networks or VPN.

Business intelligence tools (BI tools) are a type of application software designed to analyze and present data. The tools generally read data that are stored in a data warehouse. Peralta's BI tool uses a data warehouse that gets data directly from the PeopleSoft databases.