Before requesting customized research or data, please be sure to review the data dashboards available on this website or within the Power BI app. Many common questions may be addressed within these tools.
Directions on how to submit a request (District Office)
Peralta Affiliates:
Please make all research and data requests via the Peralta Help Desk. Choose Research Request as the request type.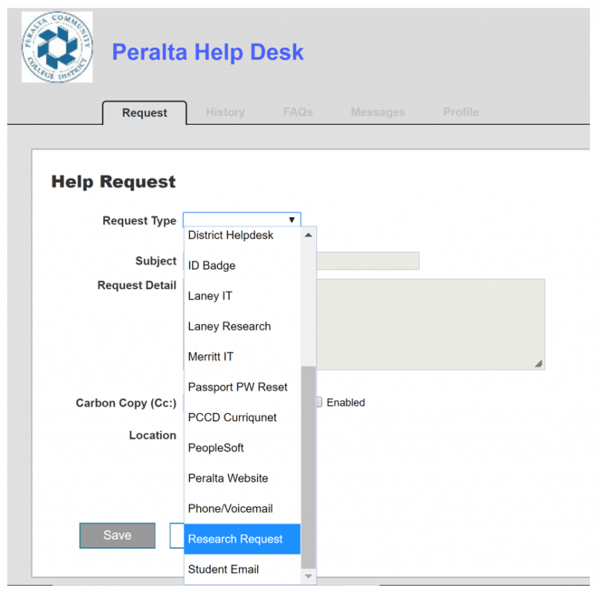 External Data Requests and Requests to Conduct Research: