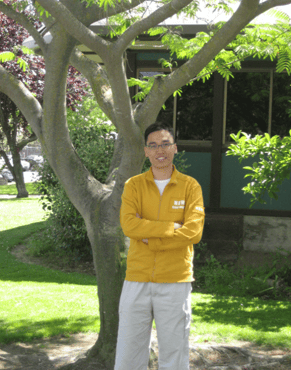 Country: Vietnam
College: Laney College
Path After Peralta Colleges: UC Berkeley
I chose to study at the Peralta Colleges after I learned that they offered a wide range of UC-transferable classes, which would satisfy the lower division requirements for many majors in the UC system for a fraction of the cost. I started at Laney College in the summer of 2004 and transferred to UC Berkeley for fall 2006. I graduated from UC Berkeley in May 2008 with a B.S. in Industrial Engineering and Operations Research (IEOR) and a minor in Electrical Engineering and Computer Sciences (EECS) with honor. I now work for an investment banking firm in San Francisco as a software engineer/web developer.
My time at Laney College prepared me not only academically but also culturally for the transition to UC Berkeley. The staff at the Office of International and Distance Education were friendly and very helpful. They were especially valuable in providing assistance to me when I was preparing my application for the off-campus work authorization.