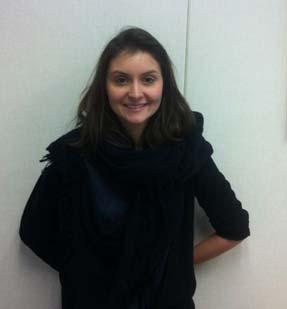 Country: France
College: Berkeley City College
Major: Art History
Path After Peralta Colleges: UC Berkeley
I transferred from Berkeley City College (BCC) to UC Berkeley after two years and am studying Art History. I always wanted to attend UC Berkeley and knew that I couldn't go straight there. After improving my English at English Language School (ELS) in New York, my advisor told me about the community college system and the opportunity to transfer to UC Berkeley.
I chose BCC because of its proximity to UC Berkeley, but I had no idea what to expect. It was really interesting to see so many types of people going to school together. My professors pushed us to think on our own and not recite and we had many in-class debates. After I left BCC, I felt prepared and I knew what to expect at UC Berkeley.
I was also admitted to Columbia University and UCLA, but Berkeley is a friendlier area, and I really wanted to support public education. I am glad I chose UC Berkeley because of the opportunities that I have to build close relationships with professors and discuss ideas. After graduating, I am planning on earning a Ph.D. in Western European Art History and being a researcher or professor.