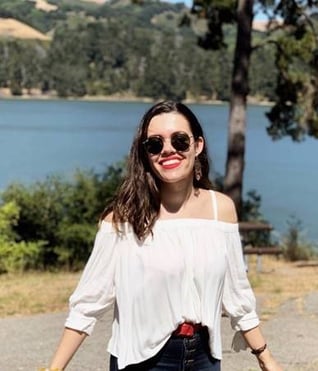 Country: Spain & Germany
College: Berkeley City College
Major: Global Studies
Path After Peralta Colleges: UC Berkeley
I heard about Peralta through Kaplan, where I was taking a TOEFL preparation course. Enrolling directly into a 4-year university was not an option for me at that time since my high school grades weren't good at all and I didn't want to settle for less but try getting into the best 4-year college I could. I chose Peralta, or more specifically Berkeley City College, because it was very close to where I lived, and I didn't know about any other schools besides them. Honestly, Berkeley City College is the best thing that could have happened to my academic career and me personally. I got to meet many wonderful people and show my full potential in my classes. It provided me with a fresh start after German high school and prepared me well to succeed in my future academic plans. My goal after Peralta was always to transfer to a 4-year school. I had many in mind but then settled for UC Berkeley as my top choice.
Peralta assisted me with my goals by giving me an opportunity to meet different kinds of people from all around the world and making sure I had the most diversified education possible. I got to learn from others at the multiple clubs that I was part of, the Learning Resources Center I worked at, or the Undocumented Community Resource Center I volunteered at.