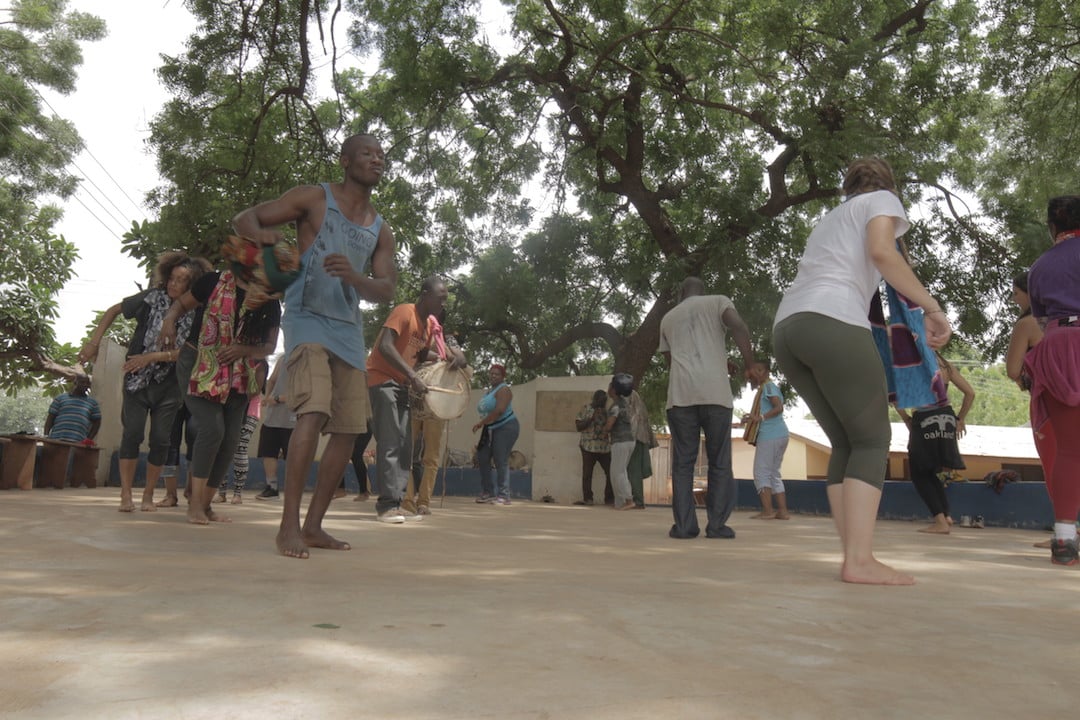 Dance Study Abroad Semester Program in Ghana – In partnership with the University of Cape Coast
About Sankofa Semester in Ghana
Sankofa Semester Abroad is a hybrid, integrated global education model of the Peralta Community College District. This program is open to all undergraduate and graduate-level students. Led by the Laney College Department of Dance and the Peralta Office of International Education in collaboration with the University of Cape Coast Ghana, SANKOFA SEMESTER IN GHANA is an academic-bearing, multi-disciplinary internship and study abroad program for students, faculty, and community. Prior to travel, participants will enroll in a total of 6-12 undergraduate, asynchronous online semester units selected from the SANKOFA SEMESTER INTEGRATED COURSE LIST (listed below). Participants will attend virtual orientations and choose a service-learning/internship project to complete while in Ghana. Students may enroll in a maximum of 12 UC/CSU transferable undergraduate units.
Course: Laney College Dance 7 plus additional units from Sankofa Semester Course List (below) - Maximum 10 units

Travel Dates: October 23 – December 27, 2023
Program Cost
$8,150.00
INCLUDES: Round-trip airfare, accommodations, ground transportation/tour bus, all meals, 24/7 guides, field excursions, and service-learning materials.
DOES NOT INCLUDE: Passport, visa, travel immunizations/insurance, or course fees. Participants are financially responsible for all program fees and related expenses. Upon acceptance into the program, participants must adhere to all document submissions and payment schedules.
Payment Deadlines
Revised deadlines will be posted soon; please contact Dr. Andrea Lee (avlee@peralta.edu) for more information
Cancellation/Refund Policy

If canceled after 3/27 and before 5/22: students will receive a $500 refund.

If canceled after 5/22 and before 7/1: students will receive a $1,000 refund.

No other terms for refunds apply and refunds will not be provided if previous payment deadlines have not been met. All cancellations after 7/1 are ineligible for refunds of any amount.

Payments must be made by cashier check or money order only payable to "Santini Tours."

No cash payments will be accepted and credit card payments will incur a 3% processing charge.
Sankofa Semester Integrated Course List
Complete/Final Confirmed List TBA
Laney College: Dance 7 – Dance Study Abroad
Laney College: Dance 1 – History of Dance
Laney College: Dance 8A – Composition and Choreography
Laney College: Dance 6 – Dance Production
Laney College: Dance 76 – West African Dance 1
Moorpark College (Ventura Community College District): English 1A and/or English 1B
Cosumnes River College: Social Problems 301
Cosumnes River College: Introductory Sociology 300
Consumnes River College: Early Childhood Education 312 – Child Development
College of the Desert: Sociology and Statistics /Critical Thinking
AFRO 151 Introduction to African American Culture (3 Units)
Instructor: Kwame Shabazz
Information Sessions
Fall 2022 Virtual Information Sessions:

Saturday, November 19th, 10:00 AM - 11:00 AM

December 3rd, 10:00 AM - 11:00 AM

December 17th, 12:00 PM - 1:00 PM

Spring 2023 Virtual Information Sessions:


Wednesday, Feb. 1st, 6:00 PM - 8:00 PM Saturday

Thursday, February 2nd, 6:00 - 8:00 PM Saturday

Saturday, February 4th, 12:00 PM - 2:00 PM

Location: D100, Laney College,

900 Fallon Street, Oakland, CA 94607

D-100 is located under the breezeway from the 7th or 10th street side.
Zoom link for all sessions: https://peralta-edu.zoom.us/j/89407939491?pwd=R0ZYcFBUVGI5MmZEM3RmK25nb0hkdz09
Contact Information: Andrea Lee (avlee@peralta.edu)
Instructor Website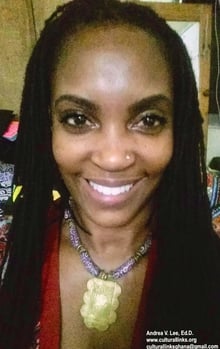 Andrea Vonny Lee (she/her), B.A. Dance Performance/Choreography, M.A. Secondary Education, Ed.D. Educational Administration, is the Department Chair of Dance at Laney College, Oakland, CA. She was born in Oklahoma USA (African American and citizen of the Cherokee Nation) and grew up in Richmond, CA. She is a performer, choreographer, dance educator, and global arts advocate whose work has been presented by Black Choreographer's Festival, San Francisco Ethnic Dance Festival; African American Shakespeare Company, Nuba Dance Theater, SFSU, Dimensions Dance Theater, and more. Her dance career spans 25+ years, having performed and choreographed nationally and internationally. Recognitions include the CA Arts Council Artist-in-Residency, Philanthropic Ventures Foundation, and Oakland Cultural Arts Community Service award. Andrea will travel to South Africa as a 2022 Fulbright scholar to research and develop a curriculum concerning "Transforming Inequality: Examining Racial, Economic, and Social Justice Movements, Public Health, and Culture in Post-Apartheid South Africa." Dr. Lee works to bring more equity to study abroad and has personally led 15+ tours to Ghana, Benin, and Cuba. Her book contribution, "African Ontology to inform Transformational Learning" appears in, Equity-Driven, High Achievement: Assessment of Student Learning and Development by Marilee Bresciani-Ludvik, Ph.D. Andrea's recent work, "Ain't No Turnin' Back," a 10-act musical theater production about the life of Araminta Harriet Ross Tubman Davis, premiered in 2019 at the National Theater in Accra, Ghana. Andrea's diversity, equity, and inclusion work include global education advocacy for community college students and data analysis for social justice B-Corp organizations centering on restorative human resources. She loves helping students fulfill their study abroad goals.