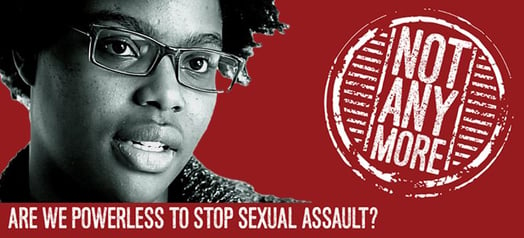 Dear Peralta Community,
The Peralta Community College District prides itself on providing an enlightening college experience, which demands a safe and healthy student environment. To that end, we are highly recommending that you view Not Anymore, an online interpersonal violence prevention program from Vector Solutions (formerly Student Success). This video-based program will provide critical information about Consent, Bystander Intervention, Sexual Assault, Dating and Domestic Violence, Stalking, and much more. Not Anymore will help you better understand how vitally important these issues are and what you can do to help make your campus safer.
Program Instructions
A new session of Not Anymore will begin during the fall 2021 semester. Please check back for information and details

We thank you in advance for your diligent participation in this critical program. Through this program and our other campus efforts and resources, we are becoming a nationwide model for safer campuses.
Best Regards,
Mia T. Kelly Ed.D, MSN, PHN, RN
Interim Director of Health Services, Peralta Community College District
ADN Faculty/Allied Health
Merritt College
12500 Campus Drive
Oakland, CA. 94619
mkelly@peralta.edu
Not Anymore -Campus Sexual Assault Awareness Program
STUDENT URL and ACCESS CODE:
code: 157223