All members of the Peralta Community College District serve as brand ambassadors by following these guidelines related to the proper use of the District's name and image. If you have any questions or comments about this material, please contact the Department of Marketing, Communication & Public Relations at marketing@peralta.edu.
Brand Guideline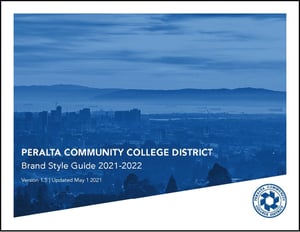 Version 1.5 Brand Guideline
PDF
Word Document Templates
Powerpoint Presentation Template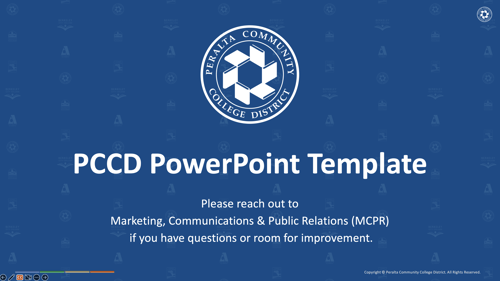 Comprehensive PowerPoint Presentation
.potx
College Maps
Photography
To use any photos and graphics for publication, please credit The Peralta Colleges.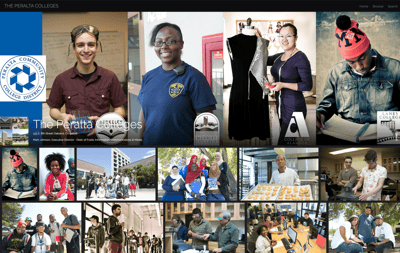 Photo & Graphics Gallery:
http://peraltacolleges.smugmug.com/