Athletic Programs
International students are able to play collegiate sports at the Peralta Colleges – and many do! Each campus offers different athletic options. If you are interested in any program, please email international@peralta.edu and we'll provide you with some additional information. A list of all college programs is below.
Feature: Mubarak Haruna - Men's Soccer
My name is Mubarak Haruna and I am an international student from Nigeria. I am a first-year student athlete at Merritt College. I am majoring in Computer Programming and also the Captain of Merritt College's Men's soccer team.
I see Merritt as a hub to learn new things, experience new adventures, to think about the world as my playground and challenge myself to make newfangled discoveries. Studying at Merritt has given me the right tools to achieve my dreams of becoming a computer scientist and make a positive impact in the world at large.
Above all, my ultimate dream is to use my knowledge and talents to help people, especially the less privileged and give them hope for a better life. I want to be a role model to others and make a positive difference in the world.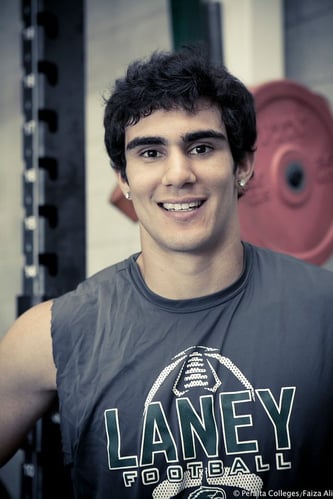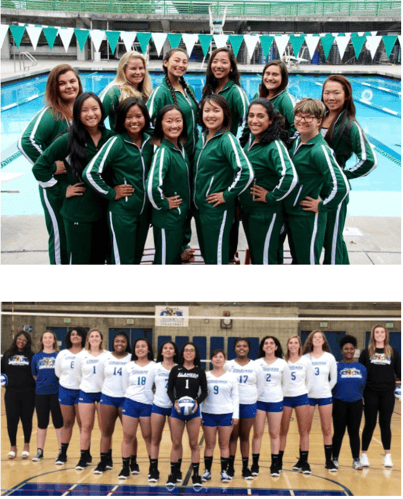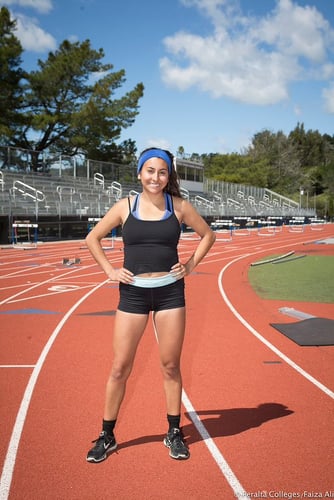 College of Alameda
Intercollegiate Athletics
Men's: Basketball
Women's: Volleyball
Athletic Director – Ramando Vaughn (rvaughn@peralta.edu)
Laney College
Men's: Baseball & Football (American)
Women's: Basketball, Swimming and Diving, Track and Field, Volleyball, Water Polo
Athletic Director – John Beam (jbeam@peralta.edu)
Merritt College
Men's: Basketball & Soccer
Women's: Basketball, Soccer, and Track and Field and Cross Country
Athletic Director – Brock Drazen (bdrazen@peralta.edu)