Below are the four finalists for the position of Chancellor of the Peralta Community College District, presented in alphabetical order by last name. Please click on the name of each finalist for a photo and biographical information. Visit Peralta Gems for Forum Details and an FAQ,
Rudy Besikof, Ed.D.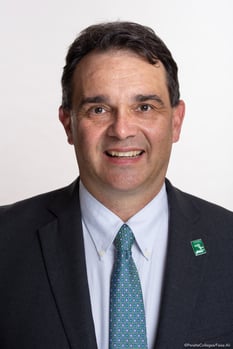 As a finalist for Chancellor, Dr. Rudy Besikof brings a continuing, unwavering commitment to the Peralta Community College District. He joined Laney College in 2018, as Vice President of Instruction before becoming President in July 2020, a position he still holds. During this time, he has guided the College to the reaffirmation of accreditation, full investment in Guided Pathways, two separate rebounds in enrollment, and Free College initiatives that have helped Laney and the community in their emergence from the global pandemic. Focusing on critical student barriers around poverty, the College has enjoyed enrollment increases, especially among its Latinx, African American, and AAPI communities. Throughout his presidency, he has emphasized relationship-building with community, business, education, and political leaders, including securing an institutional membership for his college in Oakland Rotary, and leading area Adult Education Leaders as the President of the Northern Alameda Adult Education Collective's Executive Cabinet. Such engagement continues, as he will soon be sworn in as a member of the Oakland Workforce Development Board. He communicates the work being done through his podcast, The President's Desk, which airs on radio and television.
President Besikof earned his doctorate as a 2010 graduate of UCLA's Educational Leadership Program. His dissertation, focusing on effective fundraising practice, earned the UCLA School of Education's Outstanding Dissertation Award. He will be continuing his growth as an educator this year, having been admitted to UC Davis's Wheelhouse Institute.
Dr. Besikof has been in higher education since 1990, first as an instructor and then tenured faculty member of 7 years at Long Beach City College before becoming an administrator in 2011. In total, he served five years as a Chief Instructional Officer and five as a Dean before becoming President. While in the classroom, Dr. Besikof taught second language students English in California, Colorado, France, and Japan, while preparing the teachers and leaders of tomorrow who took his graduate courses in Education, Applied Linguistics, and Educational Leadership.
Dr. Besikof is excited at the possibility of becoming the next PCCD Chancellor, as it will be a culmination of a professional journey that has already been beyond rewarding.
Carlos O. Cortez, Ph.D.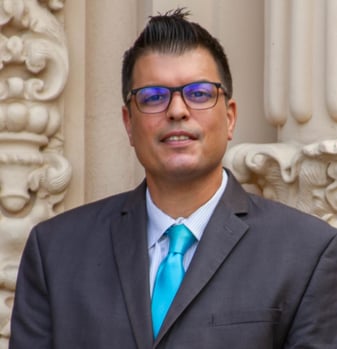 Carlos O. Cortez, Ph.D., recently served as the chancellor of the San Diego Community College District (SDCCD), the seventh-largest community college system in the United States. In this capacity, he oversaw more than 100,000 students annually and was responsible for a $1 billion budget. As chancellor, Dr. Cortez oversaw the reopening of the district's 10 campuses following the COVID-19 pandemic, rebuilding enrollment, and restoring the district's finances through careful fiscal planning and establishing new revenue streams.
Previously, Dr. Cortez served as the president of San Diego College of Continuing Education (SDCCE), one of the four colleges that comprise the SDCCD. Dr. Cortez has served as faculty at Johns Hopkins University, National University, New York University, and the University of California (Berkeley, Los Angeles, and San Diego). His research interests center on the role of educators and administrators of color in the historical development of American social welfare and education policy.
Dr. Cortez has taught consistently since 1999. He has served as an administrator for 18 years and as CEO for 13 years. Prior to leading SDCCE, he worked as the acting vice president and dean of instruction at Berkeley City College. Before BCC, he served as director of Education Extension at the University of California at Los Angeles. He began his career in education as a Teach for America Corps member. His experience spans the public, private, and charter school sectors in Washington DC, Houston, New York City, Los Angeles, Berkeley, and San Diego. Dr. Cortez served as principal of New Village Charter School and as assistant principal of special education services at Grape Street Elementary School, both in Los Angeles. In these positions he was known for his dedication to teachers and students, the development of innovative programs and services, policy advocacy, astute fundraising, and sound fiscal management.
Dr. Cortez's educational background includes a bachelor's degree in History and Sociology from Georgetown University; a master's degree in Race and Gender Politics from New York University; and a doctor of philosophy in Education Policy and Administration from the University of Southern California. All three degrees focus on African American Womanist political historical contributions to social welfare and education policy reform.
Tammeil Gilkerson, Ed.D.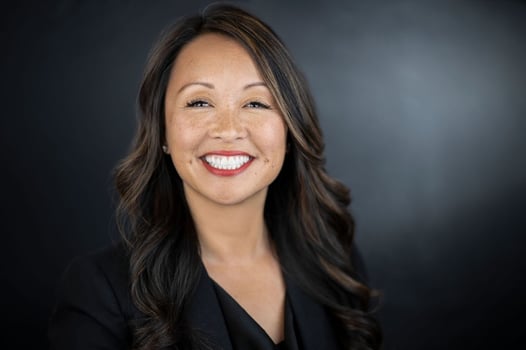 From her days as a student leader at UC Berkeley to her direct work advancing economic opportunity and empowerment for communities of color, Dr. Tammeil Gilkerson has demonstrated a life-long commitment to social justice, equity, and inclusion. With nearly two decades of experience in community college education, Dr. Gilkerson has been committed to addressing the diverse educational needs of students. She continually explores innovative ways to create learning environments and services that promote student success.
Currently serving as the President of Evergreen Valley College in San José, CA, Dr. Gilkerson has also held leadership roles as President of Laney College, Vice President of Academic and Student Affairs at Contra Costa College, and as the inaugural Diversity, Inclusion, and Innovation Officer for the Contra Costa Community College District. Her contributions extend to positions as Vice President of Academic Affairs at San José City College and Dean of Counseling and Matriculation at Evergreen Valley College. Her journey began as a faculty member in psychology counseling at Chabot College, including serving as the TRIO Student Support Services program coordinator. Additionally, she has held positions at The Greenlining Institute and UC Berkeley in the Office of Student Life and the Early Academic Outreach Program.
Dr. Gilkerson is respected in various national and statewide initiatives, focusing on basic needs, supporting undocumented and mixed-status students, and enhancing distance education quality. Her work with the Affordability, Food & Housing Access Taskforce, the Dreamer's Advisory Group, and the Distance Education & Educational Technology Advisory Committee has led to valuable policy recommendations and practical strategies. She also serves on several national and statewide boards and commissions dedicated to researching and addressing systemic barriers within higher education that hinder racial equity and the development of future community college leaders.
One of seven children, Dr. Gilkerson is the first in her family to graduate from college. She holds a bachelor's degree in history, a master's degree in counseling with an emphasis on marriage and family therapy and pupil personnel services, and a doctorate in organizational leadership with an emphasis on higher education. Dr. Gilkerson resides in Oakland, CA, with her family.
Thuy Thi Nguyen, J.D.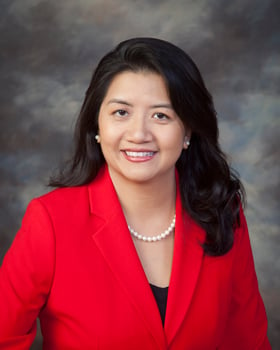 Thuy Thi Nguyen joined the Peralta family in 2003, serving as General Counsel for more than 11 years – with notable achievements in contract negotiation, land acquisition, and bond finance. Nguyen was also the legislative liaison, initiating the idea for AB 1050 (that later became AB 288, the seminal dual enrollment legislation). While serving as chief counsel at Peralta CCD, Nguyen also served as Acting Vice Chancellor for HR for one year and District-wide Strategic Planning Manager for two. Nguyen was an adjunct instructor teaching education law at CSUEB.
Nguyen took leave from Peralta to serve as Interim President/CEO of the Community College League of California in 2015. As Interim President, Nguyen redesigned the training program "Collegiality in Action" with the State Academic Senate and provided training to community colleges on participatory governance. Nguyen then served as Interim General Counsel for the State Chancellor's Office where she initiated a change in the EEO funding allocation to the Multiple-Method model to promote diversity. Thereafter, in 2016, Nguyen was appointed President of Foothill College – becoming the first Vietnamese-American college president in the country, a position she held for over five years. She was recognized nationally and internationally for both her handling of the pandemic and progress in racial equity.
A Castlemont High School graduate and former student director on the Oakland USD Board, Nguyen was honored by the Mayor of Oakland who named June 23, 1993 "Thuy Thi Nguyen Day" in Oakland. In 2016, for her leadership in creating an unprecedented community college pathway to law school initiative, Nguyen received the Diversity Award from the State Bar – an award given to one individual each year who has helped diversify the profession. In 2017, she was one of thirty-eight individuals honored as part of Carnegie Corporation's "Great Immigrants" New York Times tribute which recognized naturalized citizens, including former refugees such as Nguyen, who have helped advance society, culture, and the economy.
Nguyen is currently a Partner at Garcia Hernández Sawhney. She earned her B.A. in Philosophy from Yale and her J.D. from UCLA. Nguyen is a Paul and Daisy Soros for New Americans Fellow.