Music Appreciation Study Abroad in Salzburg, Austria, Summer 2023
Course: Merritt College MUSIC 10A (Summer 2023), 3 Units; UC/CSU-transferrable

Travel dates: May 27 - June 10, 2023

Tentative pricing, not including airfare: $3,500.00

Payment Deadlines:

January 12, 2023 – Application/Submission of Pre-Travel Information Forms
January 27, 2023 – $1,000.00 Deposit Due (payment link provided to applicants only) *NOTE*: this deadline has been extended

February 28, 2023 – Students purchase flight (flight details will be provided to applicants)

April 21, 2023 – $2,500.00 Final Payment Due

Information about the program and Salzburg College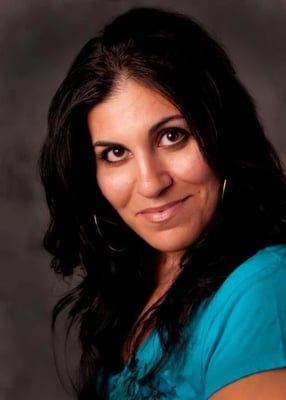 Professor Monica Ambalal was born and raised in Stockton, CA and began her academic career at San Joaquin Delta College before continuing on to receive: a BA from the University of New Orleans, an MA in Musicology from CSU Long Beach, an MA in Ethnomusicology from UC Davis (and soon a Ph.D. from UC Santa Cruz). Her mission as an educator is:
To engage students with critical thinking and healthy debate
To combine elements of Western and non-Western music so both disciplines will complement each other in the classroom setting
To engage with the rich diverse setting our campus provides
To ensure students are prepared to participate in a college-level course by demanding their best output and engagement
To provide an equitable learning experience
To make the complex histories of music cultures accessible to all students
As an academic, she researches music that centers on transnationalism and hybridity – with an emphasis on popular music from 1950-1965. She has explored: the sampling of Indian and Arab music for use in the American popular idiom, the rise of the mambo in 1950s NYC, kitsch and exotica genres, and surf music. She is currently interested in identity and popular Italian-American recording artists from the 1950s. As part of her work, she was invited to contribute articles to the Oxford Dictionary of American Music, she has published her thesis (The Development and Commercialization of Afro-Cuban Mambo in Postwar American Popular Culture, 2006), and has also presented at national conferences including The Society for Ethnomusicology, The American Studies Association, ECHO (UCLA), and the Historical Keyboard Society. She was awarded a grant from the Stockton Arts Commission to create an archive for the Stockton Symphony, and her most recent article will be published in the Journal of Music, Health, and Wellbeing (2021) about the Vatican livestreaming masses during COVID. Her dissertation focuses on the piano accordion and how it was cultivated and sustained by Italian communities in northern California.

She has taught at Delta College, Sacramento City College, Solano College, UC Davis, and UC Santa Cruz, and is now permanently at Merritt College since 2015. She presents and lectures as a visiting scholar in colleges throughout northern California; as a musician, she is a cellist of 20 years, a mezzo-soprano, and an amateur accordion player.